Ministries at Concord Road
Share the Love of God by Serving Others.
There are many ways to contribute and minister to the vibrant Concord Road congregation and to engage in our community. We hope that you'll prayerfully consider joining us as we joyfully share the Lord's vision with the local community and the world. If you are already a member, please consider getting connected and involved in one of our many ministries. Find your ministry opportunity at Concord Road. Get plugged in and find your passion serving in God's Kingdom. #GloryToGod
Contact: Jeff Hammond & Chad Westmoreland
The purpose of the Inner City Ministry program at Concord Road is to carry the word of God to the inner city community and to teach (especially children) of God's love for them and His plan of salvation.
To encourage our family and friends who are shut-in and not able to engage with others. This ministry writes cards, makes calls, and takes time to visit those who need spiritual fellowship.
The Jail Ministry is active in both Williamson and Davidson counties. It involves men and women of our congregation reaching out to share the Gospel of Jesus Christ to individuals in correctional facilities.
The purpose of this ministry is to throw out the lifeline of the Gospel to lost souls through World Bible School correspondence courses. Through lessons, letters, and prayers some will come to the Lord.
LOCAL EVANGELISM & GREETERS
The purpose of this ministry is to provide outreach to the local community to spread the Gospel and to follow up with teaching. Local Evangelism works in cooperation with Public Relations & Advertising.
Contact: Kevin Hulen & Brandon Rawlins (Little Lads)
The purpose of this program is to give children (ages 7 through 12th grade) training in spiritual leadership and to instill in young boys and girls the attributes necessary to worship God in spirit and truth.
Contact: Ryan Staggs & David Harper
The primary purpose of Concord Road Missions Ministry is to give opportunity for salvation of souls in the United States or foreign fields where simple New Testament Christianity is little known or unknown.
Most Sunday evenings our Concord Road kids (K-5) meet in our youth area for KFC where they learn how to lead & serve, study for bible bowl, prep for Lads to Leaders & more.
Contact: Jimmie Tullis, Tim Bankhead, & Eric Marvin
The Education ministry works closely with our Minister of Education and Evangelism, helping him design and develop programs that are contemporary, scripturally sound and are enjoyable to study at every age.
Greeting and meeting those who are visitors to our church and neighborhood and to focus on our family membership, whether active, inactive or shut-in. To build strength and unity within our congregation.
Trail Life USA—Troop TN-0747 meets at Concord Road. They are a Christian adventure, character, and leadership program for young men. The mission is simple and clear: to guide generations of courageous young men to honor God, lead with integrity, serve others, and experience outdoor adventure.
PUBLIC RELATIONS & ADVERTISING
The purpose of the Public Relations ministry is to provide a positive, Christ-centered image of our members and their families as we serve God and our community at Concord Road through media and advertising.
Contact: Melissa Tolbert, Office Administrator
The purpose of the benevolence program is to provide help for the needs of our members and their families and to reach out to those of the community and the world around us in meeting their physical needs.
This ministry is responsible for the scheduling and maintenance of church vehicles. The Bus Activities ministry also identifies visitors and area residents who may need transportation to Concord Road Services.
BENEVOLENCE (INSTITUTIONAL)
The purpose of the institutional benevolence program of the congregation is to provide help for institutions we support who reach out to those of the community and the world around us in meeting their needs.
The purpose of this ministry is to provide safe and reliable transportation for our senior members and guests to and from worship services, Bible studies, and events.
Contact: Ken Reed, Keith O'Neal & John Logan Thomas
The College ministry works closely with our college age members. We provide classes during breaks & the summer along with our summer retreat. The college ministry also host the annual singing get together SING.
We realize our elderly members have a lot to contribute to our family. This ministry strives recognize those contributions & to encourage involvement & fellowship among our more senior members.
CHRISTIAN SERVICES GROUPS
The purpose of the Christian Service Groups ministry is to coordinate Christian Service to our membership at Concord Road and to positively influence those outside of our fellowship by our love and service.
LORD'S SUPPER
TO SHUT-INS
This ministry takes the Lord's Supper to those who may be sick, elderly, or who are confined to their home, a nursing home, or hospital. Volunteers identify and maintain a list of those who desire this service.
We recognize that evangelism can be accomplished in many ways. Our Social Media team works to share Christ beyond conventional ways & works to promote God's will in every corner of our culture today.
The purpose of this ministry is to support our families to grow in the knowledge and grace of God. Parents are the most important spiritual mentors in their children's lives and we want to equip them to excel in that role.
VIDEO STREAMING & COMPUTERS
Contact: Bill Locke & Kevin McCormac
This ministry provides an ongoing review of our computer systems & LiveStreaming logistics. We analyze how our equipment meets our needs and make recommendations for improvements as necessary and to enhance our various ministries.
FACILITIES, GROUNDS, & EQUIPMENT
Contact: Brett Smith (Grounds), Cammie Neal (HVAC), Justin Zelnick (Plumbing) & Brian Jones (Building)
This ministry is responsible for the maintenance of all lawn equipment and for ensuring that our grounds are neat and well cared for. This includes the care and selection of trees, shrubs, and other landscaping.
The financial ministry assigns responsibility for handling congregational funds and works with other ministries to develop their annual budgets. This ministry requires a background in bookkeeping or accounting.
Contact: Ben O'Neal and L.V. Paden
The purpose of the library and historian ministry is to maintain the library in an orderly fashion and to compile and archive our history dating back to when the Church at Concord Road was first started.
Children's Bible Hour provides an environment in which children ages 3-6 are taught to worship God. They will pray, sing, and read and memorize scriptures with their peers in an interesting yet reverent way.
The purpose of this ministry is to help new members feel welcomed and to assimilate them into our active congregation. We want to encourage them to become involved in work at Concord Road as soon as possible.
Contact: Matt Barnes & Justin Zelnik
The Security Ministry is responsible for opening and closing of our facility during regular services and for special meetings like our gospel meetings and Bible studies and for monitoring cameras.
The purpose of this ministry is to help the congregation grow closer by coordinating the planning and preparation, decorating, and clean up responsibilities for all fellowship activities and special events.
Contact: Kevin Montgomery
This ministry creates a song service consistent with the scriptures and selects songs that reinforce the lessons being taught, creating an atmosphere conducive to singing with grace in our hearts to the Lord.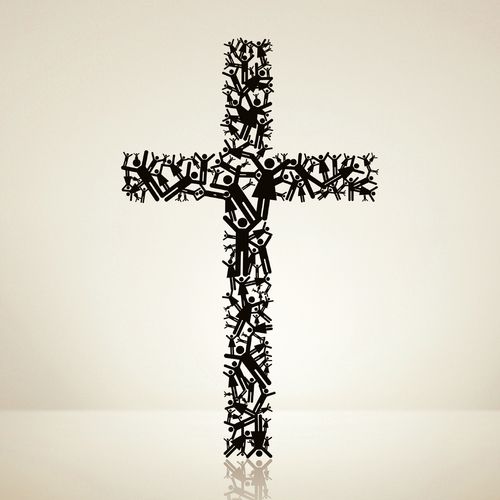 To promote, plan, encourage, and coordinate both spiritual and social adult activities such as Bible classes, seminars, and gospel meeting that take place at times other than the designated meeting times.
The Kitchen Activities ministry maintains the kitchen facilities in a clean and orderly manner. This ministry maintains equipment, keeps an inventory of kitchen supplies, and works closely with Fellowship.
This is a ministry seeks to foster a community of young adults who desire a closer union with God and with our fellow Christians.
Contact:
Keith O'Neal (Youth Minister)
Cody Peery (Associate YM)
Brad Jones (K & below)
Lee O'Dell (6-8), Ryan Daniel & Chris Rhodes (9-12)
The purpose of this ministry is to give our children training in spiritual leadership. Activities will be arranged to get the best results in all teachings. Our children are the future of His church and our country.